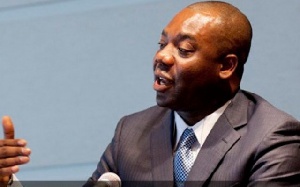 The Ministry of Education has directed heads of Senior High Schools not to include Parents Teachers Association (PTA) dues on school bills starting September this year.
Sector minister, Dr Mathew Opoku Prempeh said the decision to bar the heads of schools from collecting the PTA dues on behalf of the Association is to help curb incidents of students being sacked from school for owing PTA dues.

The minister was speaking in a meeting with heads of some low performing senior high schools from the northern sector.

The move, according to the Education Minister, would also ensure that poor students are not deprived education due to the inability of their parents to pay PTA dues.
Mathew Opoku Prempeh however explained that the Ministry's directive does not make the charging of PTA dues an illegality.

To enforce this new directive, the minister announced that the PTA dues component will not be printed on any bill from next academic year.

Dr. Opoku Prempeh told the heads of low performing senior high schools that their challenges have been identified and are being addressed by government.