Politics Wed, 26 Apr 2017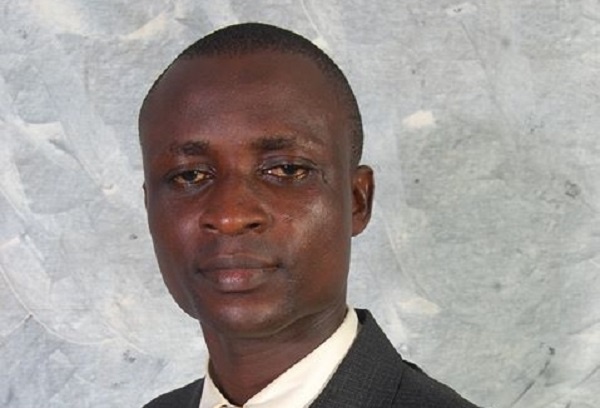 New Patriotic Party (NPP) Member of Parliament for Jomoro in Western Region, Paul Essien, has denied promising that he was going to ensure that for the first time, a District Chief Executive is selected from the Elubo Township.
Speaking on the Citi Breakfast Show, Mr. Essien said the speculation was only coming from a few trouble mongers. The MP also denied reports that he has orchestrated a petition against Moses Andoh, an Assembly Member who is the preferred DCE nominee for a group calling itself the Concerned Youth of Elubo. "These things are just coming from just a few guys who are trying to throw something in the air and if there is evidence of a letter I have written against honourable Moses, they should produce it. I am not sure these things are real things. It is like people are just guessing," the MP said.

The Concerned Youth of Elubo in the Jomoro District has asked President Akufo-Addo to appoint a District Chief Executive for Jomoro from the Elubo Township or face their wrath. They further threatened to vote against the NPP, which won the Jomoro seat for the first time in the 2016 elections, with massive votes from the commercial town of Elubo.
The group also said their demands were in line with a promise made by the Jomoro MP to ensure that for the first time, a DCE is selected from Elubo given the role they played in giving the party massive votes. Three shortlisted from Elubo Mr. Essien disclosed that, his constituency submitted a list of about 15 people to the party's regional office, and it was screened down to about three and sent to the national level for another screening. "As I speak to you, we have about three people there who are all capable and able.

The Constituency Chairman is part, the Constituency Secretary and the Assemblyman for Elubo is also part of it. So these are the principal names there, and any of them can be mentioned to become the DCE, and we have confidence in all of them." "What I want to tell them is that, they should calm down. It is early days yet. We have never won this seat before and I believe there are plans we have put in place to make sure that Jomoro becomes a seat for the NPP forever," Mr. Essien added.