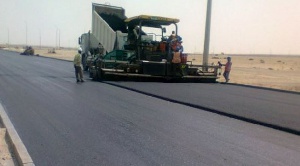 President John Dramani Mahama has promised to construct town roads for the chiefs and people of New Abirem in the Eastern Region.
Mr Mahama made the promise during his second phase of his campaign tour of the region.

"When I (first) came here, Nana made mention of the bad nature of the road from here to Kade. I went to talk to COCOBOD and they have given the contractor the go-ahead to begin work on the road and I've heard the contractor has begun work.

The good news … is that I've ordered that the contractor in charge of the Kade road should also be awarded the Abirem town road contracts," he stated.
Mr Mahama also inaugurated a new market complex at New Abirem and made stops at Akroso, Suhum, Abetifi, Mpraeso and other areas.

The NDC has set a target to win 50 per cent of votes in the Eastern Region.