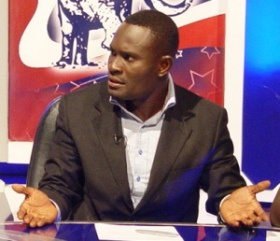 A young New Patriotic Party (NPP) activist and Lawyer, John Kumah has been appointed by the President Nana Addo Dankwa Akuffo-Addo as the CEO of Youth Enterprise Support (YES).
He takes over from Mrs. Helga Boadi who was appointed by the previous NDC government as the CEO.

YES is a multi-sectoral initiative operating under the Office of the President and drawing collaborative support from key agencies including the National Board for Small Scale Industries (NBSSI), National Youth Authority (NYA), Ministry of Youth & Sports, Ministry of Trade & Industry, and Ministry of Finance.
The Youth Enterprise Support (YES) initiative has been designed to help Ghana's young and innovative population turn great ideas into thriving business enterprises.

The YES initiative is offering aspiring young Ghanaian entrepreneurs, services designed around the experience of the 'life cycle' of successful businesses.