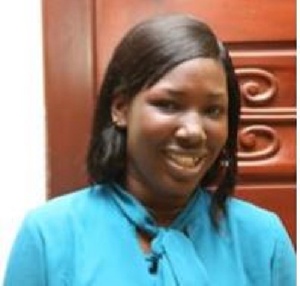 A Presidential staffer, Napaga Tia Sulemana has described officials of the former National Democratic Congress (NDC) as stealers.
Napaga Tia Sulemana is alleging that, some former officials of the previous administration, have stolen television sets, computers, DSTV Machines and cars at the presidency and has charged them to return them.

Already there is a brouhaha over some 'missing 200 vehicles' as alleged by the Head of Communications at the Presidency, Eugene Arhin.

He said the situation has compelled the President to resort to the use of "his own Land Cruiser."

"So vehicles right from 2007 when these Ghana at 50 vehicles were bought right down to now, if you go to the presidential pool, you cannot find any of them and it is not as if those are the only ones. There are lots of other vehicles," he said. He made the allegation after a task force was set by the ruling government to recover ''stolen assets'' from some officials of the previous NDC government.

The task force is composed of the Ghana Police Service, the Ghana Revenue Authority (Customs Division) the Bureau of National Investigations (BNI), the Driver and Vehicle Licensing Authority (DVLA), and persons from the office of the President.
Eugene Arhin addressing the media on Wednesday said: "What we came to meet was something that surprised all of us. For example, you take a look at the Toyota Landcruiser vehicles, we were supposed to have 196 Toyota Landcruiser vehicles at the Presidency, we only came to meet 74. That means you have a total of 122 which we still cannot find.

"For the Toyota Landcruiser Prados, the total is 73. But we only came to meet 20, so you have a 43 difference. "You look at something like the Mercedes-Benz; there were 24 in total, but we came to meet 11. Toyota Avalons; there were 28, but we came to meet two and for the BMWs, there were six and we came to meet only two.''

Napaga Sulemana Tia adding to the allegation, took to her Facebook wall and wrote: ''Bring back the TV sets, Computers, DSTV Machines and the cars.

STEALERS!!!!!