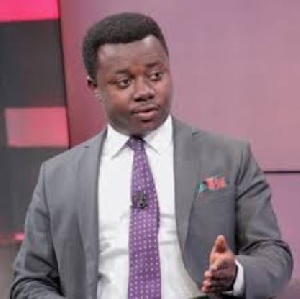 The Member of Parliament for Assin South Constituency in the Central Region is demanding an unqualified apology from the Conference of Heads of Assisted Senior High Schools (CHASS) over their comments on the release of funds to the various Senior High Schools in the country.
Rev John Ntim Fordjour said the comment by CHASS that funds have been released was "palpable falsehood". The President of CHASS, Mrs. Cecilia Kwakye Cofie, had said schools are in dire financial distress and that the availability of the funds was critical for the schools to remain open, adding, "as of now, only 20 percent of funds allocated to cater for expenses of schools under the policy have been released, with 80 percent outstanding and no definite payment schedule".

Reacting to the claim on TV3's New Day hosted by Bright Nana Amfoh on Tuesday, Rev Ntim Fordjour said "if that is what she actually said, then it is palpable falsehood. If she says food has not been supplied to the schools, that is falsehood and I would expect that by this time, she would have apologized to the good people of Ghana".

He said "there have been some challenges with the Free SHS programme but you cannot say food has not been supplied because Buffer Stock has supplied food to every school in the Central Region and I have receipts to prove that". The MP charged her, "You need to ensure that you have checked your facts before making those comments.

The monies had been paid before she made those statements." But a member of the legal team of the National Democratic Congress (NDC), Abraham Amaliba rather commended the CHASS President for the bold steps taken to voice out the challenges.
"I commend the CHASS President highly for putting out some of these challenges facing the implementation of the free SHS. It is not easy particularity around this time with the challenges of the free SHS to speak out particularly when some of her colleagues have been dismissed and transferred". Lawyer Amaliba said "well meaning Ghanaians warned this government to be cautious about the programme but they were insulted".

"Between the GES who says it has been paid and the recipient, who should we believe? Rather than being defensive and being intolerant, the managers of this system should step backwards, accept the criticisms because we are not doing free SHS but we are doing free voluntary contribution towards SHS".

He said "it is so dehumanizing to see students sleeping under tents and children sitting on blocks to learn. This government sometimes thinks it is building but rather it is destroying. If they come out of the SHS and cannot go to the university then what are we doing?"