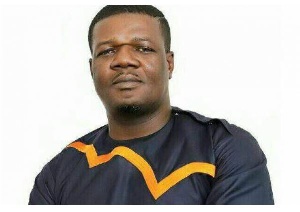 The Akufo-Addo-led government failed to heed the caution given by the Minority in parliament regarding the implementation of the Free Senior High School (SHS) policy, hence, the challenges bedeviling the programme, Rockson-Nelson Dafeamekpor, Member of Parliament for South Danyi, has said.
According to him, when the government introduced the policy, the Minority indicated that without adequate infrastructure, there was going to be a challenge with accommodation for the students due to the high numbers.

To that end, he said, the Minority asked the government to complete the Community Day Senior School project started by the Mahama administration in order to accommodate the students.

But, according to him, government failed to listen to the advice and went ahead with the implementation resulting in some of the challenges the programme is facing today.

Government started the implementation of the Free SHS in September last year. The programmme was part of the promises given by the New Patriotic Party (NPP) ahead of the 2016 polls. However, the policy is facing some challenges with over population and accommodation for the students.
Speaking in an interview with Chief Jerry Forson on the Ghana Yenson on Accra100.5FM on Thursday, 26 July 2018, Mr Dafeamekpor said: "Government failed to listen to the constructive criticisms we gave on the Free SHS. We told them that the policy should be progressive but they said they wanted to do it at a go.

"The schools don't have the capacity to admit the numbers, and so, we told them to complete the e-blocks started by Mahama before they start the Free SHS but they didn't listen.

"The e-blocks alone could solve the problems affecting the Free SHS."