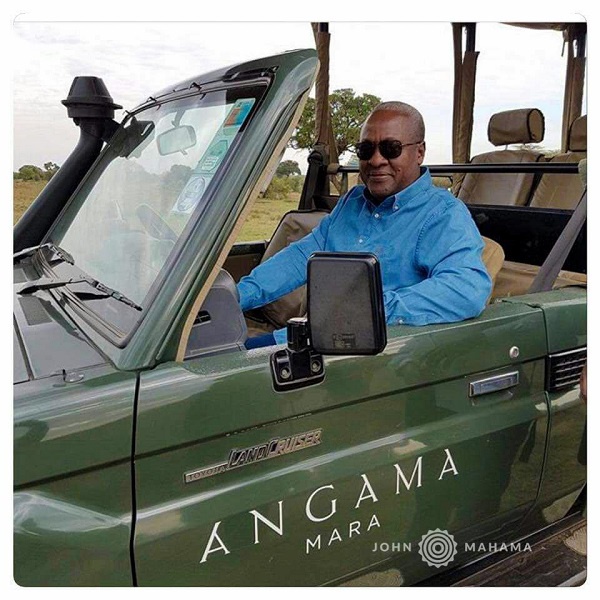 Mon, 13 Feb 2017 Source: GhanaWeb
Former President John Dramani Mahama was in Kenya over the weekend to interact with the captains of Kenya's private sector as a Guest Speaker at the 'High Tea' event hosted by the Kenyan Private Sector Alliance (KEPSA).
As part of his visit to the country, ex-President Mahama spent some time at one of Kenya's tourist sites - The Maasai Mara - to discover the lovely Kenyan Game Reserve, renowned for large populations of leopards, lions, Cheetahs, and Zebras.

It was a relaxing moment for the ex-president as he enjoyed the beautiful scenery in the company of some military officials.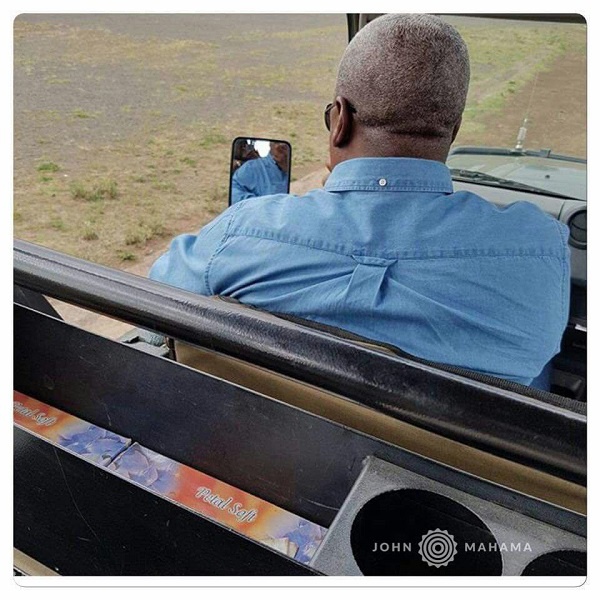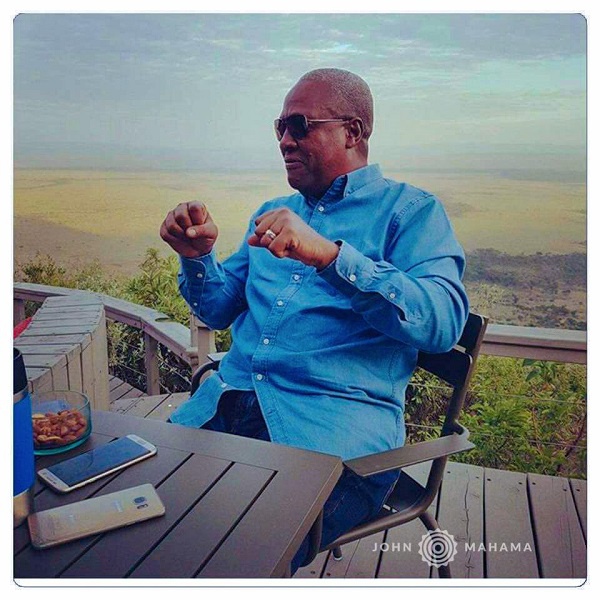 Source: GhanaWeb