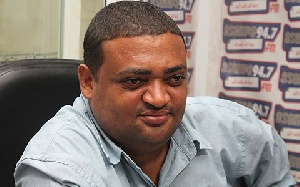 Former Deputy regional minister for Ashanti Region, Joseph Yamin has stated emphatically that all false Prophets in the country will be made known publicly after the December 7 general elections.
According to the former Deputy Sports minister, President Mahama is winning the Presidential elections convincingly adding, it beats his imagination why certain self acclaimed men of God will openly state without fear that God has revealed to them flag bearer of the opposition party, the New Patriotic Party [NPP] will emerge victorious come December 7.

Speaking on Abusua Nkomo hosted by Kwame Adinkra, he said all the prophecies declared by the said 'fake' men of God should be discarded since their prime target is to be made widely known in the country.

[Let me tell you President Mahama will definitely shame all false prophets in the country after this year's general elections, I tell you those people are not truly men of God but their false prophecies will be made known for all Ghanaians to bear witness to that].
He adds President Mahama and his National Democratic Congress party [NDC] are what Ghanaians want to lead Ghana adding that there will be a clear testimony to that after the December, 7 general polls which will see President Mahama re-elected as Ghana's next leader.

He however, refuted claims that he was sharing monies to party member at Asawase, a superb of Kumasi last Saturday when the NDC party organized a mega health walk as part of their campaign tour in the region in their bid to secure 1.5 million votes.