General News Tue, 7 Feb 2017
Click for Market Deals →
Former Attorney General under the National Democratic Congress (NDC) administration, Marietta Brew Oppong, and the newly appointed AG, under the New Patriotic Party (NPP) administration, Gloria Akuffo, are representing Ghana in the hearing of a maritime dispute with Cote D'lvoire, at the International Tribunal for the Law of the Sea (ITLOS) in Germany.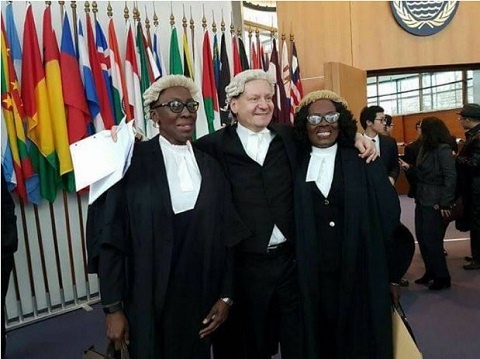 Ghanaians have been commending such harmony among officials of the two main rival political parties, NPP and the NDC, considering the tension that is often witnessed between them.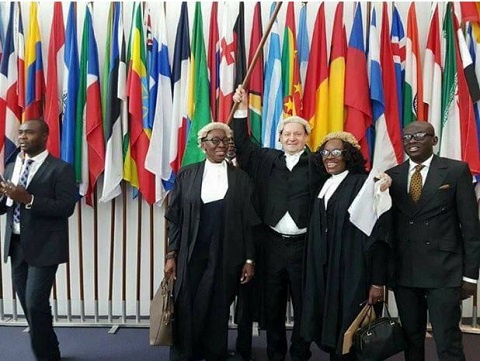 In one of such occurrences, the new Minister of Foreign Affairs, Shirley Ayorkor Botchway, hosted a send-off party for her predecessor, Hanna Tetteh, on Wednesday February 1.

The two are leaders of a team who have been tasked to make submissions on the ongoing hearing. Background Ghana went to the ITLOS in September 2014, under the United Nations Convention on the Law of the Sea (UNCLOS), seeking a declaration that it has not encroached on Cote d'Ivoire's territorial waters.


It filed its suit based on Article 287 Annex VII of the 1982 UNCLOS. Cote d'Ivoire in February 2015 filed for preliminary measures and urged the tribunal to suspend all activities on the disputed area until the definitive determination of the case, dubbed: "Dispute Concerning Delimitation of the Maritime Boundary between Ghana and Cote d'Ivoire in the Atlantic Ocean."

"Case 23" was filed by Ghana after 10 failed negotiations. But the Special Chamber of the ITLOS on April 25, 2015 declined to suspend production activities in the disputed area.

The Chamber at the time explained that in its view, "the suspension of ongoing activities conducted by Ghana in respect of which drilling has already taken place would entail the risk of considerable financial loss to Ghana, and its concessionaires and could also pose a serious danger to the marine environment resulting, in particular, from the deterioration of equipment."
Send your news stories to and via WhatsApp on +233 55 2699 625.