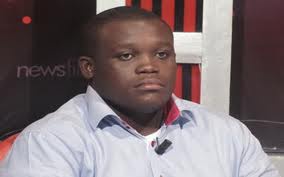 The National Democratic Congress parliamentary candidate for the Ningo-Prampram constituency, Sam George says claims that he is not loved by his people in his jurisdiction is unfounded.
Speaking at the Ningo-Prampram NDC campaign launch Saturday, October 1, George said the untruths and false claims churned out by his opponents about him, will be laid bare when he is voted for by his constituents in the December 7 polls.

He said the machinations orchestrated by his own opponents to create disaffection for him in the enclave will not sufficed insisting there would be a resounding victory for the NDC in both Presidential and parliamentary elections, December 7.

"The lies continue to be told, we'll continue to work on the grounds. If you sit on radio or TV and say that nothing is going on, tell untruths, peddle lies, the people who live in the communities they experience the truth, and they know the truth. People are politically savvy now. And so if you sit in Accra and go and connive with some media houses and publish that the Chiefs and people don't want to see Sam George, and that Sam George is not loved by his people; the people hear it and they laugh. They tell me my brother don't worry we'll respond to all these untruths in December 7. Today is October 1, and they've shown the first inclination of what their mindset is about towards December 7. I can assure you that close of day December 7, there would be a resounding victory for President John Dramani Mahama and Sam George in this constituency."
Several NDC bigwigs including the Deputy Minister for Finance, Mona Quartey, Campaign Coordinator, Kofi Adams, and Deputy Communications minister, Felix Kwakye-Ofosu were present at the launch.

The event saw thousands of NDC sympathizers gathered at Prampram to show support for the party nominee.