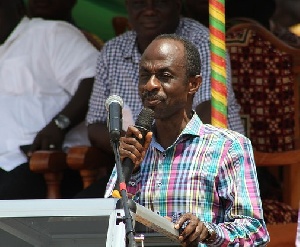 The ruling National Democratic Congress(NDC) has announced it will extend its political campaign to Togo in November to ensure all of its supporters there return home to vote.
According to the general secretary of the NDC, Johnson Asiedu Nketia, it is unconstitutional for any political party to stop Ghanaian registered voters living in the diaspora to exercise their constitutional right during elections.

Mr. Nketia announced this while addressing some Voltarians in the Dansi Asokwah constituency, in the Ashanti region.
"Those who said during the voter registration that those in the Volta region are from Togo, they haven't seen anything yet, next month we are going to Togo to meet the NDC supporters in Togo and tell them that Ghana's constitution is not two, but just one that is being used to govern Ghana".