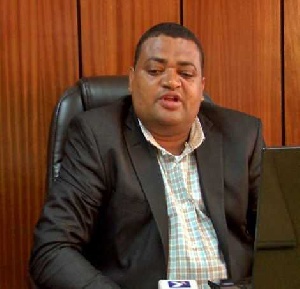 A former deputy Ashanti Regional Minister, Joseph Yamin, has said he felt insulted as a Ghanaian and believes all other persons who have objected to the compilation of the new voters' register will feel the same way at the words of President Akufo-Addo on the EC's avowed decision.
Joseph Yamin, in an interview on UTV's 'Adekye Nsroma' newspaper show, insisted President Akufo-Addo could have used a different word to express himself on the subject matter than to say that the EC's compilation of new voters register "makes a lot of sense", meaning any other person against the decision is 'senseless'.

"...I know President Akufo-Addo's motive of backing EC's decision is to find something through the back doors of the state coffers through corruption means for his party followers or he [President Akufo-Addo] feels that due to his poor performance the only means to guarantee his chances of remaining in power is to manipulate the electoral system.
"Otherwise, he would want to take up and hold on to his 'listening President title' given him by his party members for making changes to some critical national issues" he added.