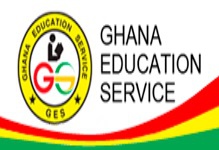 The Ghana Education Service (GES), has warned students against fraudsters who are charging monies at internet cafes to get unplaced student placed.
According to GES, many fraudsters that have been operating undercover are charging huge sums of money to assist unplaced student get placed through the system.

Briefing the media, the Ashanti Regional Public Relations Officer of the Ghana Education Service (GES), Cassandra Twum Ampofo, cautioned that, "any person that comes on your way with such motives, must immediately be resisted."

"Any student that pays money to any person pretending to be from GES, do that in their own risk", she added.
According to her, some unscrupulous persons at internet cafes are charging parents some amount of money with the assurance of getting students who were not placed on the computerized placement exercise into schools of their choice.

She urged them to get genuine cards at the right internet cafes for the process, as some people have generated their own serial numbers for sale. "The placement checker to, try and get them from genuine outlets because some have also found a way of creating some kind of serial numbers and PIN numbers and they are selling them and so you will be using that and you think it's a placement checker but you wouldn't be able to get into the system," she stated.

According to her, the processes involved in getting self-placement was simple and demands no money, therefore, parents should be aware and follow the instructions on their website to avoid being duped