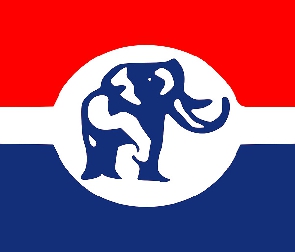 The National Council of the governing New Patriotic Party (NPP) has admonished some of its flagbearer aspirants and their supporters against making any further unhealthy comments and utterances about the party.
The council lamented that the comments and utterances threaten the unity and cohesion of the party and therefore the party has resolved not to tolerate them anymore.

In a press release on the guidelines for the conduct of the party's presidential and parliamentary primaries, dated July 24, 2023 and signed by General Secretary Justin Kodua Frimpong, the National Council warned that aspirants and their supporters who persist in making such unhealthy comments will no longer be spared.

"The National Council took a serious view of some unhealthy comments and utterances from some aspiring Presidential Candidates and their supporters, which do not augur well for the unity and cohesion of the party. Accordingly, the Council by this statement reinforces compliance with the Code of Conduct for Presidential and Parliamentary Elections of the party. Any Aspiring Presidential Candidate or his supporters and party executive at all levels who act in contravention of the Code of Conduct, moving forward, shall be dealt with in accordance with the guidelines thereof and the party Constitution," the release warned.
The guidelines forbid aspirants from engaging in name-calling, vilification or making unsubstantiated allegations against their opponents; undertaking activities that can polarize or divide the party and entreat them to ensure that their supporters do the same.

However, some aspirants have engaged in a campaign of calumny against others and some admitted to a grand scheme to gang up against one of the leading contenders in the race.

The party is scheduled to hold a super delegates election on August 26, 2023 to whittle down its ten aspirants to five before the National Delegates Conference in November that will eventually elect a presidential candidate for the NPP.