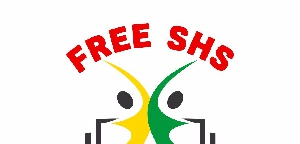 A stalwart of the New Patriotic Party (NPP) in the Ejisu-Juaben Constituency of the Ashanti Region, Mr. Nti Twumasi Kwaku has emphatically stated that no amount of demons or human machinations can collapse the President's Free SHS policy.
According to him, the policy can only collapse when Ghanaians make the mistake and vote for the NDC again. Apart from that, nothing will bring it down.

Mr. Nti Twumasi, the chief Executive Officer of NTK Ventures reaffirmed that under the able leadership of president Nana Addo Dankwa Akufo-Addo, the Free SHS policy has come to stay and Ghanaians should not startle over the propaganda of the NDC.

With every new policy, problems are bound to occur but the president and his team has shown unwavering committed to confront any challenges in order to facility its smooth implementation.
He averred that Hon. Okudzeto Ablakwa made unguarded remarks that in the next five years the NPP will fail to implement the policy. Yes! it's true, and would happen if only NDC comes to power again because their evil plans is to collapse the policy with propaganda publications but Ghanaians are descending enough to buy into such diabolical influence.

The Free SHS policy is to benefit every Ghanaian child in order to relieve parents off the burden of paying school fees irrespective of their political affiliations. However, the NDC's ambitions are to empty the public purse through corrupt practices and would do everything possible under their capacity to employ negativity into the policy.