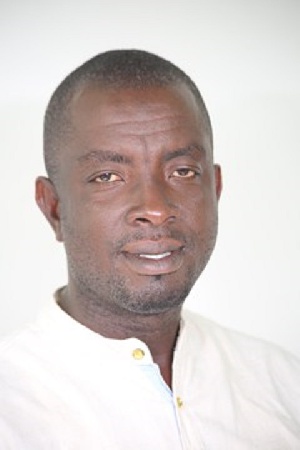 The Member of Parliament for Dormaa West in the Brong Ahafo Region, Ali Maiga Halidu, has said the only factor that can stop the free Senior High School policy introduced by the Nana Akufo-Addo led government is the National Democratic Congress (NDC) in the event the party gets voted back into government.
Hon, Maiga Halidu said almost all the social intervention policies introduced by the John Kufuor led government were mismanaged and nearly collapsed by the NDC and therefore the voting public should be scared of ever getting the NDC back into government.

According to him, the NDC lacked men who have the wherewithal to manage the free SHS and therefore Ghanaians should not make a mistake by voting for the NDC in any future elections because they (NDC) would mismanage the social intervention programme and eventually collapse it.

Speaking on UTV, the Dormaa West Law Maker recounted that the NPP, under ex-President Kufuor, brought the National Health Insurance Scheme (NHIS) to help boost the health status of Ghanaians.

Maiga Halidu bemoaned that the important programme was yielding several benefits to the citizenry but it suddenly faced serious problems and it was on the brink of collapse when the NDCs eight years in political office.

He therefore warned "The NDC will collapse the free SHS policy, should they find themselves into political power again", reiterating his earlier warning to Ghanaians not to vote for the NDC again.
The law maker, virtually making mockery of the NDC, said the NDC usually tout themselves as socialist political party but they (NDC) could not introduce a single social intervention policy all their lengthy years in political office.

Free SHS Funding

The Dormaa West MP stated that the brouhaha being made by the NDC, regarding the funding and sustainability of the free SHS policy has no basis, saying that Ghana had enough money to cater for the programme.

According to him, just 10 percent of proceeds from the country's bauxite reserve can effectively and properly fund for the free SHS programme for 50 years, indicating that the social intervention policy would survive.

Hon. Maiga Halidu was of the view that Ghana has the needed resources to make the free SHS programme survive, indicating that if the sitting president has the will to make the policy survive, then nothing can collapse the policy.
"President Nana Addo Dankwa Akufo-Addo's priority is to use Ghana's resources to educate the youth of the country, who are the future leaders. This policy will bridge the gap between the rich and poor", he said.

Hon. Maiga Halidu concluded by saying that all the colossal amount of money that the country lost through corruption of mass scale during the NDC regime could be used to fund for the free SHS programme.