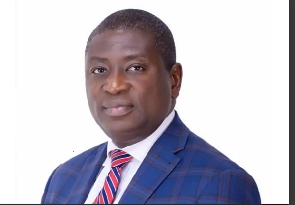 One of the aspiring presidential candidates in the New Patriotic Party presidential primaries, Kwadwo Nsafoah Opoku, has agreed that a four-year tenure is insufficient to address Ghana's problems.
He believes that the term given to our presidents has contributed directly to the country's slow rate of development.

According to him, the presidential term limit has hampered the country's progress.

"The country's foundation is ruined, and that is why many people say that the four-year or eight-year term must be changed. Because four years is not enough with the kind of problems in this country," he said.

"You dedicate the first year to forming your government. You have the next two years to run the nation, and you use the final year to prepare because you might want to come back again for re-election, so you effectively have only two years. What can you do with two years?" he quizzed.
"One thing we must keep in mind is that we can't always have a leader who will execute 100 percent of all they set out to do every time," he said.

"If you do not bring about radical changes given the four years, you will not be able to change anything in Ghana in that period," he said.

"Many have called for constitutional change, and I believe we should look at our constitution because in countries where there is development, the president has enough time to change things."