Mon, 20 Nov 2017 Source: MoFA
The attention of the National Food Buffer Stock Company (NAFCO) has been drawn to claims by the Headmistress of the Winneba Senior High School, Mrs. Kwakye Coffie in the national dailies that schools in the country have not received a single supply of food from Buffer Stock under the new food supply arrangement to all Senior High Schools in the country.
Mrs. Coffie in a publication by the Daily Graphic complained that "since the Buffer Stock Company took charge of the supply of food items on the directive of the government, no supply has been made to the schools,"

NAFCO is appalled by these claims which are not only baseless but also a calculated attempt to paint government and its relevant institutions, including NAFCO and Ministry of Education, black.

We would like to place on record that ever since NAFCO commenced operations to supply food items to senior high schools in the country, it has done so with dispatch and absolute precision.

Even in cases where we have encountered few challenges, we have done every possible to resolve them and ensure that not only do authorities of public SHS receive what is due them in terms of supply, but also receive them timely so our dear students can enjoy quality and healthy meals which is vital for their academic activities.

It is therefore surprising that the Headmistress of Winneba SHS will publicly make such allegations contrarily to the facts on the ground.

NAFCO can state authoritatively without any equivocation that authorities of the school in question, Winneba SHS, have received adequate supply of food to take care of the nutritional needs of students in the school.
In the month of October alone, three different supplies have been made to the school. These supplies were done on the 5th, 10th and 20th of October.

(We have attached as evidence all vouchers and waybills confirming supply and receipt of various food items for the school)

"NAFCO is appalled by the claims of Mrs. Kwoffie who is privy to all arrangements and correspondence between all the key stakeholders including NAFCO and Ministry of Education"

The National Food Buffer Stock Company is therefore challenging the Headmistress to substantiate her allegations or come out publicly to apologize for attempting to drag the name of NAFCO and Education Ministry in the mud.

"NAFCO would like to assure all parents, Heads of Schools and the general public that it will remain committed to its responsibility at ensuring the delivery of quality food items to all SHS in the country under the new directives".

We would like to add that the doors of NAFCO is always open to address any challenges confronting Heads of schools and other stakeholders involved in the implementation of the Free Senior High School.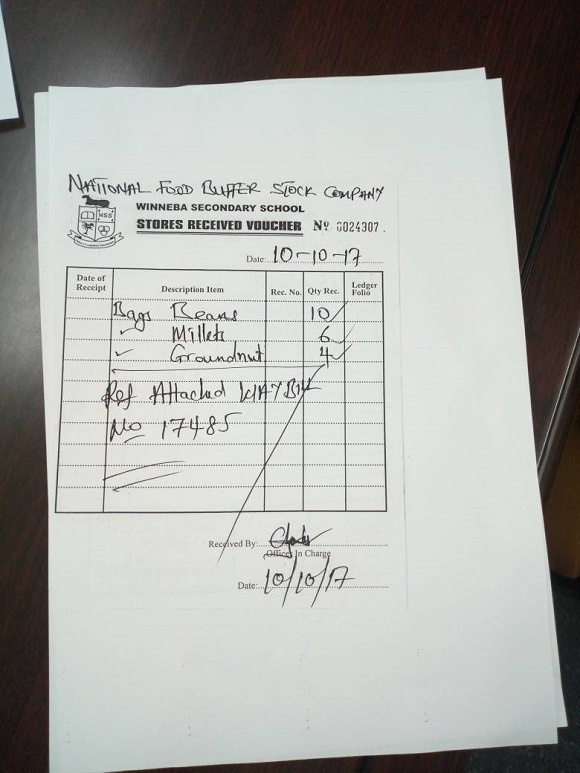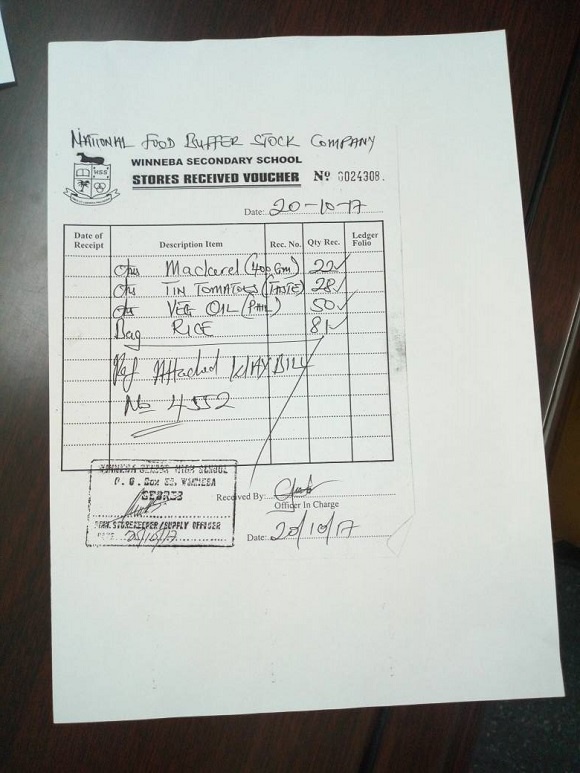 Source: MoFA