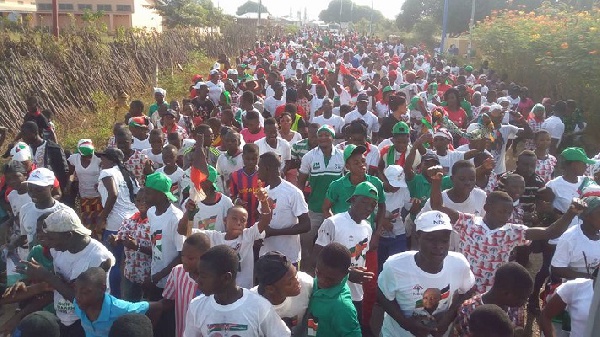 Thousands of supporters of the ruling National Democratic Congress (NDC) in the Bole-Bamboi Constituency at the weekend embarked on a health walk to garner support for the party.
Alhaji Yussif Sulemana who is the NDC Parliamentary Candidate led the walk, reiterated the commitment of the constituency to make the minimum 85% votes.

According to him, the home constituency of the President cannot afford to be left out of the party's victory and therefore stated that the walk was aimed at sending a signal to the NPP that they have no chance in the constituency.
"We are fired up and will convincingly win the seat because a lot has happened under John Dramani Mahama. The crowd you are seeing here today is just a tip of the iceberg. The elephant will be chased into the bush forever", he said.