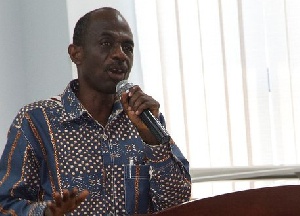 Calls for a new voters register ahead of the 2016 elections are unfounded, the ruling government has argued.
General Secretary of the NDC, Johnson Asiedu Nketia, told a forum organized by the Electoral Commission in Accra on Thursday that the Party is against the compilation of a new register but believe the discrepancies with the existing data can be worked on.

"The periodic processes of deleting names of dead persons etc. must be carried out on the existing one," he said.
Nketia's announcement doesn't come as a surprise as it has been a long-held position of the Party as against that of the main opposition NPP, which continues to advance for a new register.

A two-day Forum organized by the Commission is seeking to garner views on the matter. Stakeholders including political parties, civil society groups, and policy think tanks are taking part.