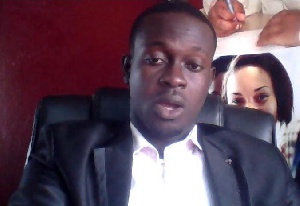 Fri, 12 Jan 2018 Source: School Fees Ghana
Parents and guardians of Free Senior High Schools students have been guaranteed hassle-free tertiary education by School Fees Ghana (SFG) for their wards.
School fees Ghana has since the introduction of the Free SHS introduced a Package for all these students who want to further their education at all tertiary institutions in the country after graduation.

About four hundred thousand (400) students are currently benefitting from President Nana Akufo-Addo's Free SHS flagship program.

The "School Fees Reward Package" guarantees as many children of the holder any amount needed to pay school fees at all levels as well as earning interest on the package.

Mr William Mireku, Retail Manager of SFG announced this at a meeting with market groups at Dome in Accra.
"No student of Free SHS should stay at home after graduation. Parents of these students should come to us now for us to enrol them into the package so that by the time they complete SHS there will be enough money to enable them to complete the tertiary level as well," he said.

Mr. Miroku asked the parents to compliment the good gesture handed to them by the government by making sure that their wards have the tertiary education to boost their chances of becoming more productive and resourceful to family and country.

He said my getting the School Fees Reward package parents are guaranteed any amount as school fees not only for those enjoying Free SHS but any ward of the holder at all levels of education, "Why do you have to walk to friends and relatives for money to pay school fees when we are here to make your child's dream come through".

School Fees Ghana plans to reach every parent whose wards are at various levels of education for packages that will ease unnecessary pressure on them whenever school reopens, "those who are with us all these while never had problems paying for their wards school fees at any level".
Source: School Fees Ghana