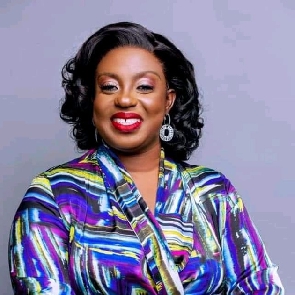 A leading member of the National Democratic Congress (NDC), Obuobia Darko-Opoku has said she didn't lose the Weija-Gbawe seat, rather, the constituency lost someone who would have died for them because of the love she had for her constituents.
According to her, she believes God had a bigger picture for her life and did not want to box her into just one constituency hence, her losing the elections.

Obuobia Darko-Opoku was speaking on Accra-based TV3 when she made these comments.
She said, "I just simply think and be able to understand that God didn't want to box me into one corner. I was an all-rounder and I didn't need to stay in one corner. I was just going to stay in one constituency and be their MP when I could be the MP for the whole country."

"One day I went for an interview and someone said I lost Gbawe then I said I didn't lose, they lost me because of the work I was going to do there I'm sure everybody who knows me knows I will die for those people. There is nothing I wouldn't have done for those people. I was walking from office to office to seek help. I was asking for Police, streetlights because the NDC was in power by then," She added.