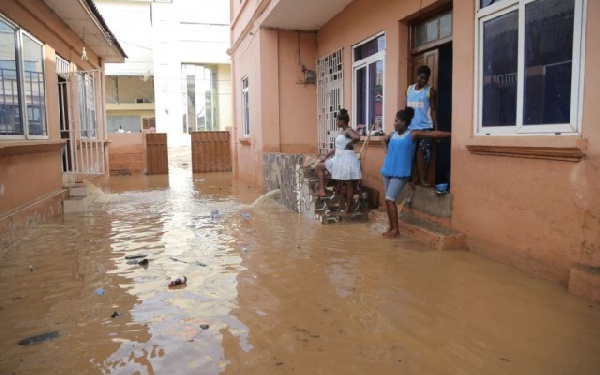 Enforcement of sanitation by-laws in Ghana is one way of preventing flooding of parts of the country, Anthony Mensah, Director of Waste at the Ministry of Water and Sanitation, has said.
According to him, if persons who flout sanitation by-laws by dumping waste into drains are not punished, flooding will continue.

To that end, he said persons caught by the law have been fined while others have also been imprisoned by the courts.

His comments follow the heavy rains of Monday, 18 June.

Hundreds of residents in some parts of the capital city, Accra, are counting their losses as their homes got flooded as a result of the downpour.

Areas such as Taifa, Dome, Kaneshie, Tema, among others, were flooded forcing some residents to seek shelter on top of their buildings. Some streets also got flooded, forcing drivers to abandon their vehicles. No casualty has been recorded so far.


Speaking on Ghana Yensom on Accra 100.5FM Tuesday, 19 June, Mr Mensah said: "People have gained notoriety for dumping waste in gutters which causes floods.

"I think enforcement of sanitation laws is critical to ending flooding. We need to punish persons engaged in sanitation offences.

"We cannot develop if we watch unconcerned as people flout the laws. These days, we hear in the media persons being fined and others being imprisoned for sanitation offences. This is part of efforts to clean the city and prevent floods."