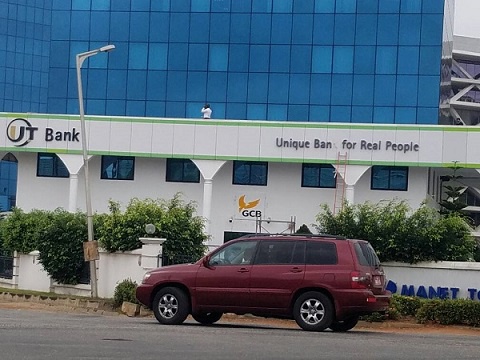 The airport branch of the UT Bank has been rebranded just a few hours after news broke about revocation of its license.
The GCB logo is seated right above the front area of the bank though the building still has the UT logo on top.

This is the second of UT Bank's branches that has reportedly been rebranded following the announcement. The Bank's headquarters at Spintex has also been rebranded, replacing the UT bank logo with that of GCB.

The Bank of Ghana (BoG) has given GCB Bank Ltd the green light to acquire two local banks UT and Capital bank.

A statement from the central bank and copied to Citi Business News said, 'The Bank of Ghana has approved a Purchase and Assumption transaction with GCB Bank Ltd that transfers all deposits and selected assets of UT Bank Ltd and Capital Bank Ltd to GCB Bank Ltd'.

According to the central bank, it has also 'revoked the Licences of UT Bank Ltd and Capital Bank Ltd. This action has become necessary due to severe impairment of their capital'.

Reports suggest that some workers of the UT bank were earlier prevented from entering some branches of the bank Monday morning.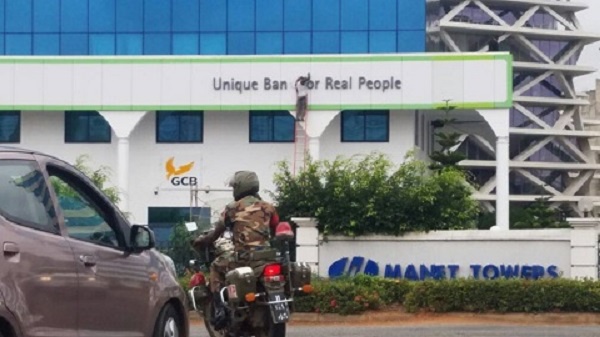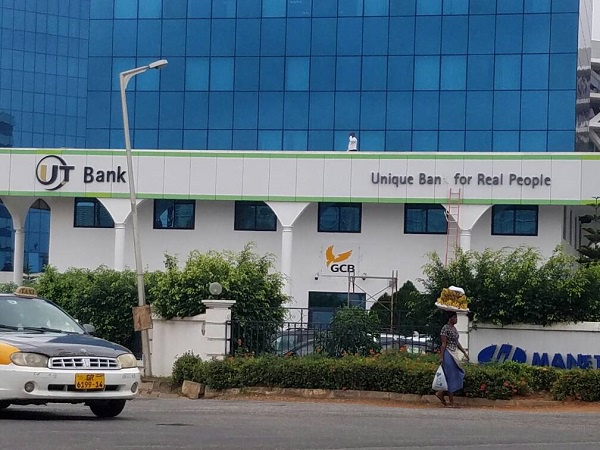 Click the photo section to view more photos