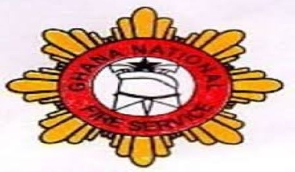 The Ghana National Fire Service (GNFS) has recorded 444 deaths, following 57,845 fire outbreaks throughout the country within the past 11 years.
Additionally, 1,007 persons were injured and fire destroyed items amounting to GH¢229,695,833.84.

The GNFS also recorded 3,567fire outbreaks from January to July this year, causing damage to property amounting to GH¢24,881,588.00, claiming 14 lives and 41 victims suffered injuries.

Ashanti Region recorded 11,037 fire cases, being the highest, followed by Greater Accra Region with 10,143 cases.

The GNFS identified domestic, industrial, vehicular, institutional, electrical, commercial, and bush fires as causes of fire outbreaks.

The Head of Public Relations of the GNFS, Divisional Officer Grade One (DOI) Ellis Okoe Robinson, who disclosed these to the Ghanaian Times, in Accra, yesterday, called on individuals and institutions to help the GNFS to prevent fires to protect lives and properties.
He said the fire outbreaks could have been prevented if precautionary measures were adhered to.

DOI Robinson said the GNFS would organize fire safety programmes to educate the public on safety measures.

"We would also enforce the Legislative Instrument (LI 1724) fire safety precautionary regulations, to ensure that developers abide by early fire prevention and protection measures," he said.

DOI Robinson said fire outbreaks affected the economy, promoted poverty and insecurity.

He said the GNFS faced challenges, including inadequate water, personnel, office accommodation, logistics and budgetary allocation, lack of public support, and negative attitude of people towards fire safety.
DOI Robinson appealed to journalists to support the GNFS in its campaign to educate the public to ensure fire safety.

He said, "we urge stakeholders in the country to help GNFS to reduce the menace of fire outbreak, which has caused woes to individuals, families, and the country."

DOI Robinson urged the public "to make fire safety a priority, to ensure the country's human resource, precious lives, and properties are protected from outbreaks of fires."

The GNFS recently recorded serious fire outbreaks at the Makola Market, Accra, and at the Pedestrian Mall, also in Accra, which occurred last year. The fires destroyed more than 2000 shops, containers, and items, running into millions of Ghana cedis.