Regional News Fri, 18 Nov 2016
Nandom nurses go gaga for Mahama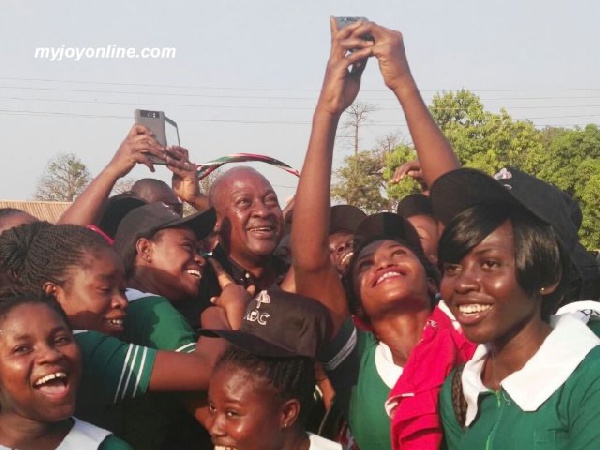 President John Mahama is in the Upper West region on his campaign tour as Ghana gets into countdown mode for the December 7 general elections.
ADVERTISEMENT
The presidential candidate of the governing National Democratic Congress (NDC) arrived at Nanadom to meet chiefs and people and some very enthusiastic nurses too.
ADVERTISEMENT
Former Attorney-General Betty Mould-Iddrisu and now Second Vice-Chair of the governing NDC with some party executives.
ADVERTISEMENT