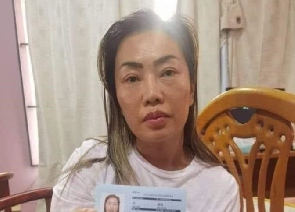 Date of Birth:

1986-07-07

Place of Birth:

N/A
En Huang, also known as Aisha Huang is a famous Chinese galamseyer who has been charged with undertaking small-scale mining operations contrary to Section 99 (1) of the Minerals and Mining Act, 2006.n
Aisha Huang has become a household name in Ghana due to her illegal mining activities which are destroying river bodies in the West African country.
Aisha Huang was arrested in 2017 and repatriated to China. She returned to Ghana to acquire National Identification cards and went back to the forest to mine illegally.
Aisha Huang is being charged for the charges of sale and purchase of minerals in Accra without a license and engaging in illegal mining without a license.