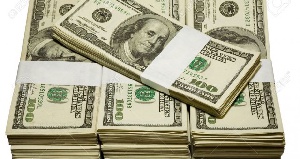 The scarcity and volatility of the dollar, high interest rates and access to credit is scaring away investors in the East African region.
According to the Report on the Ease of Doing Business in the East African Community (EAC) 2023 by the East African Business Council (EABC), unregulated foreign exchange markets at the border, legal tax appeals, rulings, and long customs valuation processes are threats to businesses in the region.

The 252 companies surveyed mentioned trade finance challenges, specifically the dollar scarcity, high interest rates, and limited access to credit are among the key challenges.

"The dollar is putting pressure on local currencies and so our currencies are losing value making it difficult to do business," said John Kalisa, chief executive of the East African Business Council.

"Our dollar reserves are dwindling, meaning that we import more than what we export so we are in a trade deficit. The only way to get out is to improve our productivity."

Last week, commercial banks quoted the Ugandan shilling at 3,735/3,745, to the dollar. In September, the Kenyan shilling extended its losses against the US dollar to surpass its overall drop last year despite the revamp of the interbank forex market in March. The local currency has booked losses of 21.6 percent against the dollar from Ksh120.34 on September 12 last year to Ksh146.36 as of Monday this week.
According to the Bank of Tanzania, the indicative exchange rates as of Thursday show the country's shilling has hit a new record low of an average of 2,428.7 against the dollar.

"The pressure coming from the dollar sends a message to the regional bloc that there is a need to improve production especially in agriculture and productivity," said Kalisa.

And even after the harmonisation of the Common External Tariff there is no uniform application of CET in the EAC partner states. The EABC report further faults the high trading cost in the region due to difficulty in making cross-border payments, multiple taxes and fees; local government levies/cess at the border and harassment, because most government regulatory authorities are motivated towards tax collection with a narrow view of the significance of allowing free trade across borders.

The report recommends among other solutions that partner states should improve the ease of doing business through simplified and coordinated legislations for business registrations, access to finance, contract enforcement, and payment of taxes.

Companies also blamed lack of business in the EAC on inadequate information on government policies and regulations.