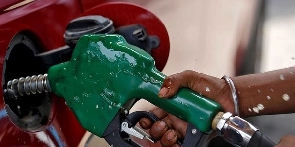 The surge in fuel prices across East Africa over the past one month has renewed worries over a new wave of inflation and borrowing costs as central banks battle to stabilise prices of goods and services through interest rate hikes.
Economists say the sky-rocketing fuel prices largely as a result of both domestic and international factors set the stage for transport inflation.

According to the Oxford Economics Africa, the surge in global oil prices above $90 per barrel and the expected El Niño present inflationary risks "that should not be ignored."

In Kenya, public service vehicles increased fares by 20 percent prices after the Kenya Petroleum and Energy Regulatory Authority (Epra) announced a 13 percent increase in the prices of petrol, diesel and kerosene. This pushed up prices of fuel, with super petrol in Nairobi increasing by Ksh16.96 ($0.11) to Ksh211.64 ($1.43) per litre, diesel increasing by Ksh21.32 ($0.14) per litre to Ksh200.99 ($1.36) and kerosene up by Ksh33.13 ($0.22) per litre Ksh202.61 ($1.37).

Kenyan authorities linked the surge to an acceleration in Brent crude prices amid Opec production cuts, depreciation of the shilling against the US dollar and doubling of VAT on fuel to 16 percent.
In Tanzania, the Energy and Water Utilities Regulatory Authority raised fuel prices for September, with a litre of petrol increasing to Tsh3,213 ($1.278) from Tsh3,199 ($1.272) and diesel increasing to Tsh2,943 ($1.17) from Tsh2,668 ($1.06).

Tanzania has seen a steady increase in the fuel prices since January, when subsidies previously instituted to shield citizens from the effects of fuel increase were removed. Authorities attribute the price increase to global trends, transportation costs and the falling value of shilling against the US dollar.

In Uganda, fuel prices in Kampala to the highest levels since November 2022, and the government on Monday warned they would rise further due to prevailing global supply shortages.

Currently, a litre of petrol in Uganda retails at around Ush5, 430 ($1.44), while diesel sells at Ush5,200 ($1.38) per litre.