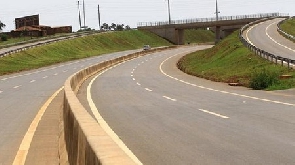 Ugandan police have declared the Entebbe Expressway safe after a bomb scare earlier Wednesday morning.
"Update! Entebbe Expressway now open for public use," the police tweeted after the bomb squad was sent to investigate an object suspected to be an explosive.

Ugandans woke up to a terror scare on the shortest route to Entebbe International Airport when police closed it and diverted traffic.

The police said the bomb squad was carrying out investigations and asked road users to use the old Entebbe road. After the operation that lasted a couple of hours, the road was re-opened to the public.

"This is to inform all road users who are using Entebbe Express Highway that there's an investigation going on by the Police Bomb Squad along the Expressway. You are, therefore, requested to use the Old Entebbe Road to the city and to Entebbe for the time being," the statement from Kauma Nsereko, the Commander of Kampala Metropolitan Police Traffic, said.
There was an abandoned bag at Kajjansi, about 10km from Kampala city centre, which was reported by the public, according to the police.

"We appreciate the public for their vigilance in reporting suspicious abandoned items, and we commend our bomb squad crisis intervention teams and Pinnacle security for their quick response," said a statement from the police.

"We would also like to thank the public for their patience and cooperation during the brief traffic disruption caused by the evacuation of the abandoned object. Our officers worked tirelessly to ensure the safety of everyone involved, and we appreciate the understanding and support of the public," the statement adds, before announcing that the road was safe for use.

After its commissioning a few years ago, the 51-kilometre, four-lane road eased travel from Kampala to Entebbe and eased traffic gridlock on the old Entebbe road. However, it also attracted robbers who waylaid vehicles and robbed victims, prompting the government to consider deployment of security personnel on the road.