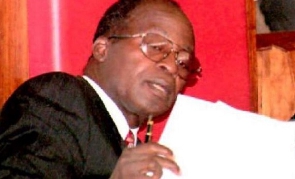 Malawian political stalwart John Tembo, who played a significant role in the country's politics for over four decades, has passed away at the age of 91.
He began his political career as an MP in 1960 and later became a close associate of former President Hastings Banda.

Tembo served as Malawi's first finance minister after gaining independence in 1964 and held various cabinet positions.

He was also influential during Dr. Banda's 30-year rule and was part of a presidential council that governed when Dr. Banda was incapacitated.
Tembo later became a prominent opposition figure, leading the MCP but losing presidential elections in 2004 and 2009.

He retired as MCP leader in 2013, succeeded by Lazarus Chakwera, who became president in 2020.

NAY