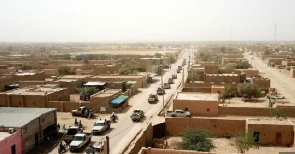 The Malian army says it has discovered a mass grave in the northeastern town of Kidal, days after recapturing it from ethnic Tuareg separatists.
In a statement, the army said the discovery was made on Thursday during operations to secure the town.

It gave no further details but said investigations were underway to bring those responsible to justice.
The military retook Kidal on Tuesday after forces from the UN Mission in Mali (Minusma) left their camp there as part of an agreement to withdraw from the country by the end of the year.