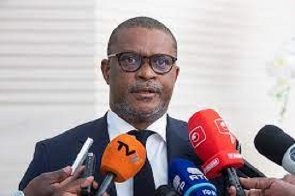 The Mozambican cabinet has given its approval to a bill proposing pay cuts for ministers, deputy ministers, state secretaries, and Members of Parliament (MPs) as the government grapples with an increasingly burdensome wage bill.
The move aims to address concerns over disproportionate salaries received by provincial assemblies members, which deviate from the principles of equitable remuneration.

Finance and Economy Minister Max Tonela, on Thursday, announced that the proposed pay cuts seek to rectify the significant salary disparities observed among government officials compared to other executives and specialized professionals. While the exact reduction percentages were not disclosed, the measure is intended to streamline the salary structure and promote fair compensation practices.

Notably, the proposed pay cuts will not apply to public servants whose salaries have already been adjusted under the Unified Pay Scale (TSU) approved earlier this year.

This provision ensures that those who have already undergone salary adjustments are not affected by the current proposal.

The decision to implement pay cuts comes in response to recent recommendations by the International Monetary Fund (IMF), which emphasized the importance of reducing public wage expenditure in Mozambique. With the cabinet's approval, the wage bill will now be forwarded to parliament for debate and further deliberation before being enacted into law.
Addressing the escalating wage bill is a crucial step for the Mozambican government to maintain fiscal stability and ensure sustainable economic development. By implementing pay cuts for ministers, deputy ministers, state secretaries, and MPs, the government aims to achieve a more balanced remuneration system while addressing concerns over excessive salaries.

The bill's passage through parliament will provide an opportunity for lawmakers to thoroughly examine the proposed pay cuts and engage in constructive discussions regarding the best approaches to fiscal responsibility. Once enacted into law, the pay cuts will contribute to the government's efforts to optimize public expenditure and promote fairness within the public sector.

As the proposed pay cuts aim to address pressing financial challenges, the Mozambican government demonstrates its commitment to prudent fiscal management and equitable distribution of resources, ensuring sustainable development for the benefit of all citizens.

YNA