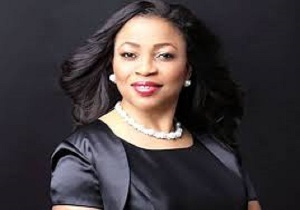 Nigeria has one less billionaire according to Forbes 2021 list of world billionaires.
The drop out being of Executive Vice Chairman of Famfa Oil Limited, Folorunso Alakija, who in 2020 was ranked the richest black woman on earth per Forbes.

It is not the first time that she is dropping off the list with analysts explaining it as a result of slump in oil prices because her main business concern is in the oil exploration ecosystem.

In 2019, Alakija made the was listed as a world billionaire and was ranked 1941 in a list of 2,153 billionaires; with a net worth of $1.1 billion. She dropped off the list last year, although she still emerged as 20th richest African billionaire in 2020.
Africa's most populous nation thus has three billionaires in the persons of Aliko Dangote, who retained the top spot as Africa's richest person with a net worth of $11.5 billion, making him the 191st wealthiest person in the world.

Adenuga, Nigeria's second richest man, was ranked 440th richest in the world with a net worth of $6.1 billion, up from $5.6bn in 2020.

Rabiu emerged as 574th richest person in the world with an estimated fortune of $4.9 billion. He also maintains the position of sixth wealthiest person in Africa.