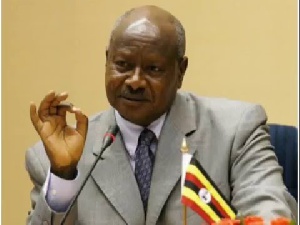 Uganda's President Yoweri Museveni on Sunday night ordered the closure of schools and the suspension of non-essential travel between districts in an attempt to stem out a worrying trend in the rise in coronavirus cases in the East African country in recent weeks.
Schools were to close beginning Monday for six weeks and mass gatherings are banned, with an exception for weddings and funerals that are only allowed with a limited number of people.

As of Thursday 10th May, only emergency, tourist and vehicles transporting goods will be allowed to travel from one district to another.

The curfew currently in place from 21:00 to 05:30 has been maintained until mid-July.

Shops and markets remain open, provided they comply with government health regulations, but bars remain closed.

The weekly open market days and church services also remain suspended.

Uganda had adopted strong measures to fight the coronavirus epidemic as early as March 2020 and the country has relatively been spared from the virus but infections have been increasing in recent weeks, as well as the number of severe cases.
"The proportion of severe or critical cases due to coronavirus, as well as deaths, is higher in this wave than in the first wave of the pandemic," Museveni said.

Museveni further confirmed that the country had recorded as many severe and critical cases of coronavirus in two weeks as it did in the first three to four-month period during the first wave.

The new restrictions will remain in place for a period of 42 days. Assessment will be conducted to determine if the restrictions can be renewed or not.

The country has so far registered 52,935 cases, including 383 deaths but the number of tests conducted remain low. Some health practitioners believe these figures are likely underestimated.

The Ministry of Health recently announced that all intensive care and high-dependency beds in the country were already occupied.

As in many countries on the African continent, vaccination against coronavirus is progressing very slowly: barely 750,000 people have received one dose (35,000 have received two doses) in a country of some 45 million people.