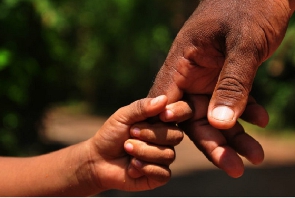 The Ugandan parliament has passed a bill extending paternity leave from four to seven days. This change aims to provide male employees with additional time to support their spouses during crucial periods.
According to BBC.com, Flavia Kabahenda, the chairperson of the parliament's gender committee, emphasized the importance of granting male employees more time to assist their spouses.

She stated, "It is important that more time be accorded to male employees to help their spouses if we wish to have a society where men play an increased supportive role."

The bill, sponsored by the government, took inspiration from neighbouring Kenya, where male working employees are granted a two-week paternity leave, according to reports from state-owned New Vision.

However, the parliament rejected a proposal to extend the leave period from 60 to 90 days for female employees who give birth to multiple children simultaneously. Attorney General Kiryowa Kiwanuka argued that the proposal was too extreme for employers to implement.
The bill now awaits the approval of President Yoweri Museveni, who local media suggests is likely to sign it into law.

The passing of this bill reflects Uganda's commitment to fostering gender equality and encouraging the active participation of men in supporting their families during significant life events.

YNA