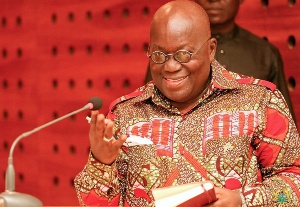 Wed, 31 May 2017 Source: GNA
The government has been urged to create space for skilled Ghanaians abroad to make more meaningful contribution to the socio-economic progress of the nation.
Mr. Kwame Appiah Boateng, popularly known as "Kwame Mayor", the leader of Ghanaians Abroad Coalition, said there were many professionals and other skilled people out there, whose expertise could be tapped to speed up the country's development.

Making the call through the Ghana News Agency (GNA) in Kumasi, he criticised the practice where appointments to the public service tended to be largely influenced by political association.

"We need to quickly move away from that. It's certainly not the best and has not been helpful to good political and economic governance."

He added that picking people for public service positions should be based strictly on competence.

Kwame Mayor, a nephew of the late Joe Appiah, a shrewd politician and eminent lawyer, has over the years been at the forefront of the country's electoral reforms.
He expressed his readiness to serve in the public office with or without salary, adding that, his motivation was to see the lives of the people improved.

An alumnus of the prestigious University of Southern California, Kwame Mayor, had twice been in the Los Angeles Mayoral race – 1993 and 1997.

He was also a candidate for Governor of California in 2010 but later withdrew from the gubernatorial race.

In the 2004 and 2008 elections, he was the parliamentary candidate of the Convention People's Party (CPP) for the Nhyiaeso Constituency in Kumasi.
Source: GNA