Diasporian News Thu, 31 Mar 2016
Enstoolment of Asante Chiefs, Queenmothers in the Netherlands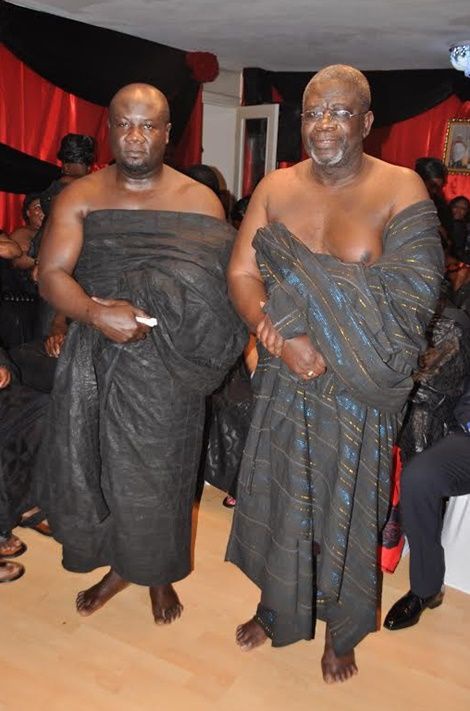 Culture is dynamic and the Netherlands are privileged to have had firsthand experience of the Ghanaian culture when a group of queenmothers were outdoored.
ADVERTISEMENT
The Asantefuohemaa, Nana Ama Serwaa Nyarko ?, queenmother of Asantes in the Netherlands, in her traditional role as queenmother has nominated and enstooled Chiefs and queenmothers on the 6th of March, 2016.

The occasion which coincided with the 59th Independence Anniversary celebrations of Ghana attracted many dignitaries as well as Ghanaian communities and the people of the Netherlands.

The Queenmother is the overall Queen of the Ashantes in the Netherlands. She has the traditional authority of a paramount chief and is so recognized by the Otumfo (His Majesty, the King of Asantes) and the Asante Traditional Council.

The Queenmother Nana Ama Serwaa Nyarko ? recently visited Ghana and paid a courtesy call on the Otumfo (His Majesty) at the Manhyia Palace on the 15th December 2015. The Otumfo warmly welcomed her back home.

He encouraged her to uphold the traditions and empowered her to nominate and enstool other queenmothers and chiefs to occupy various stools and traditional positions in the cities of Netherlands.

In this way, she can help to bring the people together so that they can support each other, live in peace and harmony and promote the Ghanaian culture to the people, especially the young ones.
His Majesty also entreated the visiting Queenmother to encourage the Asante citizens living in the Netherlands to mobilize resources to support development projects back at home in the Ashanti region.

In another development and in line with the Queenmothers's authority, a new chief by name Nana Fulman has been enstooled under the stool name Nana Onipamu Osei Kuffour.

Nana Osei Kuffour becomes the Asantefuohene for the Ashante community in the Netherlands. He is due to swear the oath of allegiance to the Otumfo Asantehene on a date to be announced later in the year.

The manhyia palace will send five powerful chiefs and delegates to the Netherlands for the swearing in ceremony.

Below are the enstooled Chiefs and Queenmothers :

Nana Appiah Kubi as (Kronti Hene) Nana Yeboah Amponsem as (Gyaase Hene) Nana Konadu-Yiadom as (Gyaase Hemaa) Nana Ama Konadu as (Ankobea Hemaa) Nana Kwabena Poku Agyemang as (Adonten Hene, Netherlands) Nana Nkatia as (Asante Hene, Rotterdam) Nana Onipamu Osei Kuffour ? (Asantefuo Hene, Netherlands)