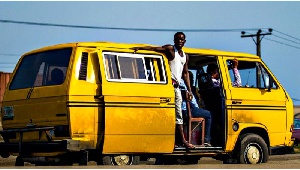 The recent increment in petroleum prices in the country will not affect transport fares, according to the Ghana Private Road Transport Union (GPRTU).
The National Vice Chairman of the transport union, Robert Sarbah says the 3% increment has not reached the threshold for them to increase, insisting the fares will remain the same.

Many panicked when Oil Marketing Companies (OMCs) increased petroleum products, fearing the cost would be transferred to passengers.

Checks indicate that the prices of petroleum products have been increasing marginally since August.

This has largely been triggered by the marginal depreciation of the cedi as well as increased in global crude oil prices due to the recent floods in the US which affected productions of major oil companies.
Although the year begun with a litre of petrol and diesel selling at 4 cedis 4 pesewas and 3 cedis 99 pesewas respectively, as at the middle of March, the price for the same quantity of petrol and diesel went up to 4 cedis 30 pesewas and 4 cedis 25 pesewas respectively.

But GPRTU Vice Chairman told Onua FM's Ghana Dadwene on Tuesday, that whenever there is an increment, "we do a market survey on DVLA fees, income tax, cost of maintenance, salaries of drivers before we increase the fares".

Mr. Sarbah maintained, "the increment is not up to the 10% so we are not at the threshold to increase the fares because it is 3%, but we have taken notice of the increment".

He added "we shall add on when it increased again and that will determine whether we should increase fares or not".