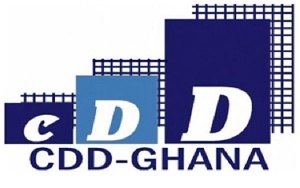 Sat, 6 Oct 2018 Source: The Finder
Head of Research and Programme at the Center for Democratic Development (CDD) has bemoaned the lack of commitment on the part of government and successive governments in resourcing anti-corruption institutions.
His call comes at the back of demands by the Office of the Special Prosecutor (OSP) to be resourced to fight corruption effectively.

Speaking at a roundtable discussion on METOGU (a Guan word which means 'keeping the pressure on') anti-corruption report, Mr Oduro said government has failed in using the OSP as a means to effectively deal with corruption.

The roundtable discussions centered on key findings from the METOGU anti-corruption report which was launched three months ago by Penplusbyte and provide an opportunity for government to respond to findings and provide additional information on its pertinent anti-corruption interventions.

Reacting to the issue of government breaking its promise of an issue raised on ensuring the elections of MMDCEs, Deputy Minister of Information, Pius Enam Hadzide, hinted that that promise has not been broken as government together with the Local Government Ministry have completed a road map to ensure that that promise is kept.

The Penplusbytes' METOGU study findings on anti-corruption indicates some Ghanaians hold a perception that government's attitude in delivering on its promises to curb corruption is rather lukewarm.
Over 95 percent of the respondents in the study affirmed that corruption is high in Ghana and is highly pervasive in the public sector where a vast majority have had to pay facilitation or illegal fees to access services.

In addition, the study found out that 7 out of 10 are generally unsatisfied with government's efforts so far at fighting corruption.

The research was aimed at providing a platform that would encourage citizens to put pressure on public officials to work hard towards a zero corruption situation in the country.

The study sought to identify the public's understanding of general corruption issues, the impact of the creation of the OSP, the passage of the RTI Bill, reforms in the Public Procurement Act and value for money.

Also, the passage of the Public Officers' Code of Conduct Bill, the assets declaration regime, as well as the National Health Insurance Scheme and the school feeding programme were some other themes focused on.
The essence of the research was to empower the public to push the government to fulfil its manifesto promises.

The research was, thus, based on the New Patriotic Party (NPP) manifesto, showing its achievements, failure and progress.


Source: The Finder