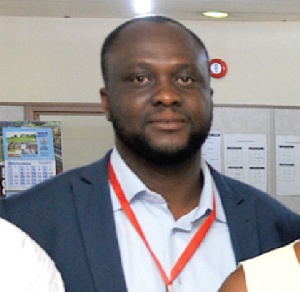 Inter Allies FC CEO Eric Delali Senaya has said that football clubs' contribution in the economic development in Ghana is undermined and underrated.
Mr. Senaya believes this may be the reason the government is reluctant in supporting the clubs financially during this period of coronavirus crises.

Government is giving stimulus packages to several industries in the country that have been hit financially by the global pandemic.

The Ghana FA sent proposal to government requesting for financial support but many believe that there are more pressing issues than football.

Mr. Senaya claims there has been no research on the importance of football in Ghana's economic growth and that's making people think otherwise.

"We pay every match that the clubs are involved in by way of gate fees we pay 17.5% as of VAT," he said
"Those of us (the clubs) who are limited by shares, end of the year if profit is declared we pay corporate taxes."

"Football has driven the local tourism economy, if Inter Allies travel to Berekum it means that we are going to occupy one hotel there, fifteen rooms in total, the team is going to spend two days there and spend money there."

"On the match day, the folks in Berekum will also be involved in other activities and the rest."

"Football contributes hugely to the local economy through tourism but our industry is underrated and not known, there has been no scientific research to know the economic importance of football in our economy."