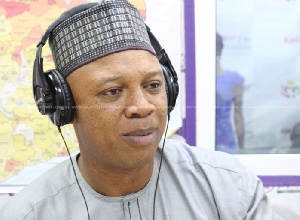 The Minority in Parliament has fingered the government in clandestine negotiations with another company to sell off the Electricity Company of Ghana (ECG).
According to the Minority, intelligence it has picked up indicates the Akufo-Addo government is covertly negotiating to sell ECG without following laid down procedures.

Hon. Mutawakilu Adam, Ranking Member of the Mines and Energy Committee who disclosed this demanded an explanation from the government for this move.

The NPP administration, he said, claimed to have terminated the power concession agreement with Power Distribution Services (PDS) to protect the US$3billion assets of the company hence the need for transparency in any new deal.

He noted that the government is planning to carry out this business clandestinely and at the blindside of the ordinary Ghanaian and their representatives.
He said, "The government is not planning to bring this deal before Parliament. It is determined to go ahead and seal this deal on its own."

"We are monitoring closely and we will resist it with all our might."

"We must stop this devil's advocate and so we will resist it," he stated.

Though the Ranking member failed to name the new company, he stressed that the minority will soon provide the information it has been able to gather so far.