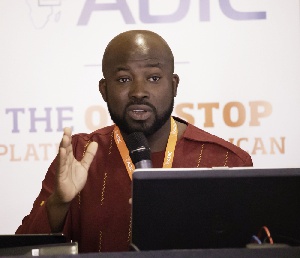 Mon, 17 Dec 2018 Source: Michael Creg Afful
The Chief Executive Officer of the Chamber of Bulk Oil Distributors (CBOD), Senyo Hosi, has called on politicians to desist from promising voters during electioneering campaigns that they will reduce the cost of fuel if they are voted into power.
Mr. Hosi, who condemned the practice, said the situation makes politicians look bad in the eyes of the public, when they are confronted with the reality after winning power.

According to him, such hasty promises tend to hurt the economy in the end because politicians are compelled to do certain things just to please the electorate.

"Politicians should stop telling voters that they will reduce fuel prices when they come to power," he said.
Speaking on Accra-based NET FM, Senyo Hosi said instead of politicians promising voters that they would reduce fuel prices when they came to power, they should rather assure that they would abolish a specific tax component on fuel.

He recalled how ex-President John Agyekum Kufuor promised to reduce fuel prices when he was campaigning to come to power, but when he won and reality stared him in the face, he had to apologise to Ghanaians.

He argued that fuel is not like any commodity that Government of Ghana has control over, stressing that "crude oil is an international commodity and so politicians do not have control over its price in Ghana."
Source: Michael Creg Afful