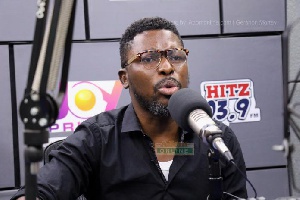 Controversial musician now a political Activist goes wild on social media, calls the New Patriotic Party (NPP), a scam.
The founder of The People's Project (TPP) has leveled some wild accusations on the NPP after Mustapha Hammed called his party a scam.

According to A Plus, the NPP in opposition took money from almost everyone including Nam1. "The Menzgold money is with NPP big men" he claims.

He further claims, the NPP government took money for your Koforidua conference and promised to help him (NAM1). A Plus went has accused the government of using monies of customers from menzgold to fund their 2016 campaign.
"The poor menzgold customers money was used to sponsor the NPP 2016 campaign."

Further more the controversial Political activist has also revealed that Unibank collapsed because of the NPP. He explained that the ruling party took money from the bank for their campaign. He claims the NPP extravagantly spent a whopping amount of 2 million dollars for their Tamale Congress in the year 2014. The NPP cape coast conference was also funded by the Unibank even when the bank was at the verge of collapsing he added.

"Even when you won and knew that the bank was on life support you still went for poor depositors money for your Cape coast conference because you knew that even if the bank collapses you will pay with taxpayers money. The biggest scam in this country is the NPP", he stated emphatically