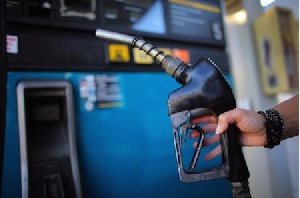 The Co-operative Transport Union has warned the government that it will face the wrath of its members if nothing is done to reduce the price of petrol with immediate effect.
The Agona Swedru branch Chairman of the Union, Frederick Okyereko who gave this stern warning over the weekend said members of the Union have vowed to advice themselves come 2020, if nothing is done about the situation by the government immediately.

According to him, the about 50 percent increase in petroleum price has brought untold hardship on drivers who are already battling with numerous challenges such as high increase in cost of spare parts and other insurance levies.

He said instead of increasing prices of petroleum randomly, the government should rather look at other avenues to generate resources to subsidies fuel.

He has, therefore, called on the national executives of the various transport unions in the country such as the Ghana Private Road Transport Union (GPRTU), the Progressive Transport Owners Association (PROTOA) and the Co-Operative Transport Union to join voices together to condemn the government over the haphazard increase of price of fuel.
According to him, what is most annoying is that these transport Unions are not consulted anytime the government intends to increase the price of fuel, but the government will ask them to come to the table to negotiate on transport fares when they want to increase it as a result of increase in fuel price.

He stated that the current situation is an indication that the Akufo-Addo-led administration only puid lip service to Ghanaians by promising to reduce prices of commodities and utilities like petrol and electricity if voted to power, whiles practicing the vice versa after giving the mandate.

According to the Co-operative Transport Union Chairman, successive governments have taken drivers for a ride for far too long, and this he pointed out must not be allowed to continue any longer.