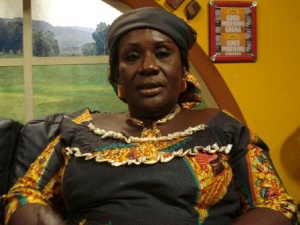 Executive Chairman of the State Enterprise Commission (SEC), Stephen Asamoah Boateng, has disclosed that, SEC has not endorsed suspension of the CEO of the Cylinder Manufacturing Company Limited (GCMC), Frances Essiam.
Ms Essiam was suspended by the GCMC Board but she insists that she is still at post.

Commenting on the development and subsequent constitution of a three-member committee to probe the impasse at the GCMC, Mr Boateng said on Wednesday 9 May in an interview that: "We have not approved of any suspension".

On Tuesday evening, six of the nine-member board voted in favour of Ms Essiam's suspension at a meeting held outside the premises of GCMC due to a lock-out on the orders of the embattled CEO, a situation that barred staff of the company from gaining access to their offices when they turned up for work that day.
Among other things, the Board wrote to Ms Essiam asking her to explain why she unilaterally contracted a loan to pay workers' February salary without the board's knowledge and approval.

The board also demanded answers from the CEO about why she ordered the sale of a disused machine belonging to the company.

She was refrained by the board from touching a GHS5m stimulus package secured for the company by the government.