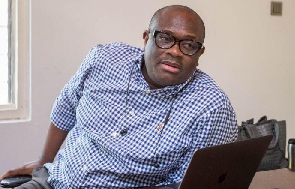 Director of Communications under the Presidency of John Mahama, Stan Xoese Dogbe has pointed out glaring mistakes in the press release issued by the Ministry of Education announcing the intervention of President Nana Addo Dankwa Akufo-Addo in the matter of some 8 students of Chiana Senior High School (SHS) who have been dismissed for insulting the President.
In the letter dated January 13, 2023, the Ministry of Education misspelled the name of the President and referred to the Ghana Education Service (GES) as Ghana Education. The ministry also made a few other mistakes regarding semantics and appropriacy.

"I would have been surprised if the president had not acted, or delayed it any further.

"But please, is it the case that the Minister for Education and his Spokesperson – the managers of our country's educational system – don't know the correct and appropriate spelling of the President of the Republic's name?

President Akufo-Addo does not have a DANQUAH in his name, and his Akufo is with one 'f' and not a double 'f'.
In the last paragraph, our country's education managers say the Minister has directed "the Ghana Education to consider…"

Is the institution not Ghana Education Service?" he quizzed.

A few other persons have slammed the Minister of Education and his Spokesperson for not paying attention to detail in the letter.