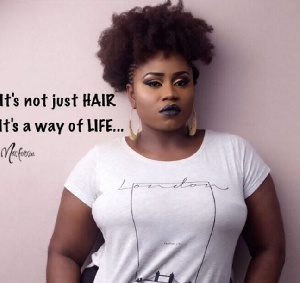 Natural hair is a beauty that has become so trendy that not having one seems to be almost a sin.
Ladies who rock natural hairs turn eyes when they are passing by and it's definitely a sight to behold.

Well, multiple actress, Lydia Forson doesn't just love and take pride in her natural hair, she sees it as her way of life and not just hair.
She shared this beautiful photo on her Instagram hair, with the caption, "It is not just hair, it is a way of life"