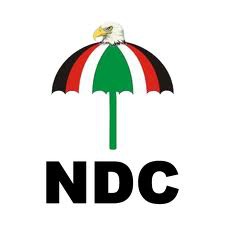 Tue, 23 Jun 2015 Source: GNA
The Eastern Regional branch of National Democratic Congress (NDC) says its slogan towards the 2016 elections, "agenda 50-50" is a determination to recapture majority of the popular votes and to win back the region.
At a media a briefing towards the formal launch of the campaign slogan at a party rally at Suhum at the weekend, Mr Baba Jamal Konneh, Regional Communication Officer of the NDC said, the party does not believe that the region is the strong hold of New Patriotic Party (NPP).

He said the party had the majority votes in the region in 1992 and 1996 general election and only lost it to the NPP in the 2000 elections.

Mr Konneh said, since then, the party had managed to improve from 38 per cent to 42.03 percent.

He said the NDC is confident to achieve its mission because of the many developments projects that the government under President John Dramani Mahama had provided for the people.

He urged residents in the region, especially first time voters to see the NDC as the first option for a political party and called on all NPP members who are disillusioned to join the NDC.
Madam Mavis Ama Frimpong, Deputy Regional Minister, said the first 50 batch of the community day senior high schools, would be opened for the 2015-2016 academic year.

She said out of the 50, the region had six, while another six has been allocated to the region in the next 50 batch which would soon be awarded on contract.

She said the region had also benefitted from other development projects in the areas of sanitation and health care.

The poor road conditions in the region is being solved under the cocoa roads rehabilitation project and expressed the hope that in 2016, the people of the region would show their appreciation to the party by voting for President Mahama .
Source: GNA